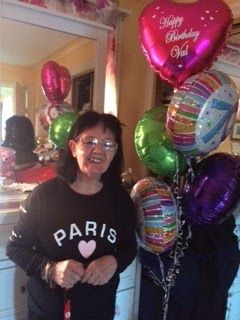 Valda Abrook celebrated her 70th birthday and has worked for SGSI (St George Special Industries) for over 20 years, accessing the community independently.
In early 1964 a sheltered workshop was opened with eight trainees. By 1966 the need for expansion was obvious and after much fundraising, hard work and a small government grant, a new building was opened on the Arncliffe site, which we still occupy today.
Since that time hundreds of people with intellectual disabilities have benefited from being able to work and socialise in an environment which provides them with the opportunity to develop their individual skills and achieve their full potential.
Valda is one such person and has achieved many great things in her 20 years there. Her potential has not only been fully developed, but she has had an absolute blast there.