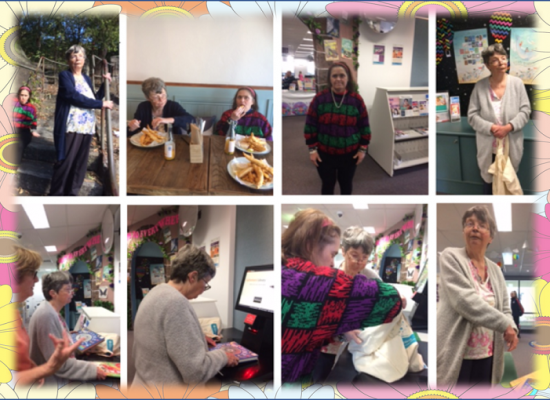 Our participants, Judith Howes and Helen Robson from Box Road, had a productive weekend at our community access program. Just last Sunday, we invited them for a day of fun and learning at the Sutherland Library in Belmont St.
The two ladies were struck by the beauty of the library's architecture and enjoyed checking out the selections of books available. The library staff also taught them how to find books in the library collection and how to use the scanner. Judith and Helen borrowed some titles they were interested in and took them home to read.
After the fun library tour, we had a delicious lunch out at Cronulla where they enjoyed their favourite meals.
At Sunnyhaven, we're committed to helping our participants improve their lifestyle and quality of life. We encourage them to participate in different activities that allow them to explore the community, learn new skills and enhance the abilities they already have.