Purpose:
Provide holistic support and high-quality services to people with different abilities to build their strengths, work towards their goals, and develop meaningful relationships so they can aspire to new opportunities.
Vision:
A world where all people are treated equally and with respect, regardless of their needs.
Values:
Act with Integrity: We are honest, accountable, reliable and always do what we say we will do
Be Bold: We are courageous and stand up for what is right and true
Practice: Kindness: We work ethically, respectfully, and with compassion
Goals and Strategic Initiatives
Ensure our programs are contemporary and deliver effective outcomes.
Best practice principles and evidence underpin all our creative work, service development and planning
Develop strategies to manage service disruption that support clients and families
Review program outcomes to monitor for good practice and value for money
Credible and Respected
Build our influence through advocacy, community engagement and partnerships.
Advocate and take action on issues that affect the people and communities we work with
Engage and partner with the community in our work
Undertake activities to showcase Sunnyhaven, its clients, and staff across the community.
Capable and Engaged Staff
Skilled and qualified staff and leaders who are valued for their contributions and care about the
work they do.
Engage a capable and committed workforce
Support professional and skills development
Create a culture that empowers and enables people to succeed together
Sustainable and Dynamic
Thrive as an organisation with skilled and authentic leadership.
Deliver effective corporate governance
Improve our financial performance
Make best use of our assets
Strengthen our market position
Achieve and/or maintain quality best practice standards
Sunnyhaven's framework for providing services to people with a disability is to acknowledge their strengths and gifts.
-0-
-0-
We don't look at "what is wrong" we focus on the strengths which can ultimately support the aspirations and dreams of the people we work with.
-0-
Our team works holistically with families and community supports to ensure that Person Centred Plans empower our clients to have control in their lives and have the supports they require.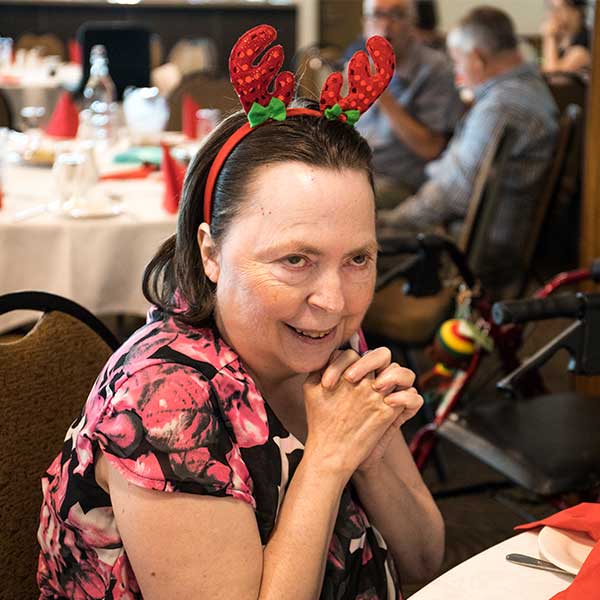 PCP: 
WHAT IS PERSON CENTRED PLANNING?
We all think about, and plan our lives in different ways. Some people have very clear ideas about what they want and how to achieve it, others take opportunities as they arise.
Some people dream and then see how they can match their dreams to reality. Sometimes it is useful to plan in a structured way, and person-centred planning provides a family of approaches that can help do this. These approaches share common values and principles, and are used to answer two fundamental questions:
Who are you, and who are we in your life?

What can we do together to achieve a better life for you now, and in the future?
Person centred planning is a process of continual listening, and learning; focussed on what is important to someone now, and for the future; and acting upon this in alliance with their family and friends.
It is not simply a collection of new techniques for planning to replace Individual Programme Planning. It is based on a completely different way of seeing and working with people with disabilities, which is fundamentally about sharing power and community inclusion.
Jennifer Perry
The vibe is always such a happy one, and I always notice how everyone is pretty
much always smiling. The clients and everyone else there appear to
thoroughly enjoy themselves and I just wanted to thank your
team for consistently providing a fantastic service.
Judy McLaren
One couldn't but be impressed by the external presentation at 200 Frederick St Rockdale.The residence is a comfortably presented home which has had a very positiveeffect on the clients. We thank you for the care and the conscious effortto ensure that the clients'environment is secureand of a significantly high standard.
Lynda Howes
I just wanted to take this opportunity to sing the praises of Shannon Tait who is the supervisor at my sister Judy's group home at Box rd. My mother and I are so appreciative of Shannon's professional and empathetic manner with staff and residents there.
Renée King
During my time working with clients in Music Therapy at Sunnyhaven, I have had many beautiful, fun and wonderful memories. I will never forget the warm welcoming I always received when coming in to the centre from the clients and the staff. The camaraderie amongst everyone attending Sunnyhaven is extremely heart warming. I will never forget seeing clients such as Michael and Chau always encouraging their peers to have a go in music and play for the concerts.
I have thoroughly enjoyed songwriting with each individual I have met, I will never forget fun songs like Chau's "Waratah Train" and "Funk it up", and Michael's "Busting my Chops". It has also been a pleasure sharing magical moments such as vocalising with Kate, improvising and vocalising with Tim, writing songs with Jess about her mum and dad, improvising and singing with Fatima, Roula and Amar, and sharing drum circles with Matthew, Ben, Jeffery and Jack. In the small time I have attended Sunnyhaven each individual I have worked with in music has shown development in their communication and self expression whether it be through vocalising, songwriting, dancing or playing an instrument. It has been a wonderful and educational experience for me to have worked in such a friendly environment.
All of this wouldn't be possible without such a hard working team operating in the background. So, I would like to THANK YOU and your wonderful team at Sunnyhaven for welcoming me and giving me this opportunity to learn so much and experience how to practice Music Therapy within your centre. It has been my most favourite practicum placement during my studies.
Judy
Firstly Rob and I recently went to see Ricky at his home and wanted to let you know we thought the house looked fantastic. We think it is the best looking home in the street. Great colours and the flowers in the front were beginning to bloom. A lovely homely place for Ricky and his housemates to be living in.