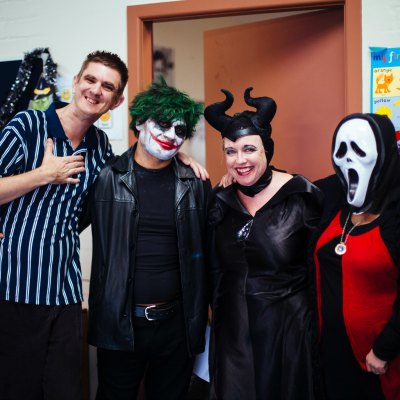 SUNNYHAVENS COFFEE CLUB
Sunnyhavens Coffee Club has been running for over ten years and is a much-loved activity.
Coffee Club is a social group for people with a disability. It's a place where people come every week to meet, socialize, relax and party with friends.
We have an awesome performance stage for those wanting to sing along to their favourite song.
We have a great projector to play music videos on and dance to.
We always have a fun and great to make new friends.
A light dinner, (salad & sausage in a bread roll) and a drink is provided.
So please check us out and join us at the Coffee Club Social Club.