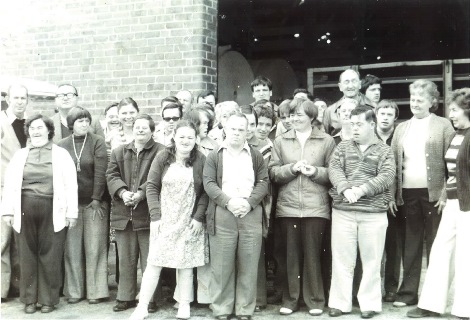 Sunnyhaven has a rich and motivating history of group of families coming together to best meet the needs of their children. Sunnyhaven has a dynamic 69-year journey of the struggle, love and perseverance for families wanting to find better options for their children.
IN 1951, our Founder Mr. Ted Lacy was attempting to find suitable care for his son who had a disability. The St. George District Subnormal Children's Society was formed with the aim of establishing an education facility.
IN 1956, the land at Beach Street, Kogarah was made available by the Rockdale Municipal Council and the South Haven Special School was built and established by families.
IN 1977, the school became under the management of Department of Education.
The Hurstville Branch of the Subnormal Children's Welfare Association (SCWA) was established in Penshurst. This branch of the SCWA established the Sunnyhurst School under the guidance of Mr. H. G. Marsden and Dr. J. Dineen.
IN 1974, the Subnormal Children's Welfare Association had 59 Branches in NSW. Some 2,500 children and adults were provided programs throughout NSW.
DURING THE 1970'S families came together once again to find solutions to providing services once their children finished school. At this time SCWA changed its name to The Challenge Foundation of N.S.W Ltd. Subsequently, South Haven and Sunnyhurst amalgamated and became known as St. George Area Intellectual Disability Service Ltd.
IN 2007, to acknowledge the contributions by the dedicated families from South Haven and Sunnyhurst our name was changed to Sunnyhaven Ltd.