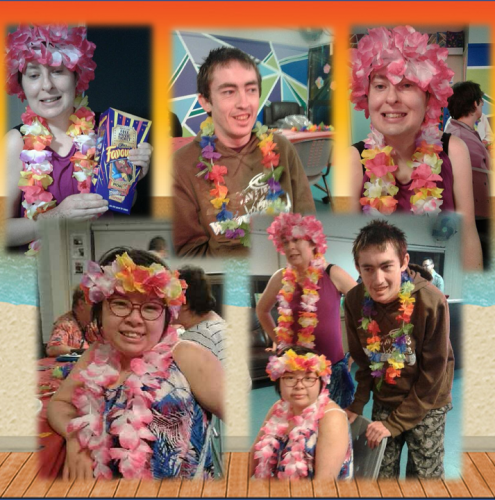 Here at Sunnyhaven, we keep our participants happy and excited by coming up with different programs and activities. We always organise fun social gatherings and events that will bring out smiles on their faces.
On the 13th of October, we arranged a Luau party for our respite residents at our coffee house. We started preparing for the event by transforming our headquarters into a Hawaiian tropical haven, complete with faux tiki torches! Our team also bought leis, hula skirts and other accessories for our participants so they can feel the real Luau party vibe.
Since our residents love singing and dancing, we rented a karaoke machine for them to enjoy. The residents cheered and clapped with great enthusiasm each time someone went up to sing.
Of course, the Hawaiian-themed party is not complete without delicious food. So we also prepared some popular Hawaiian dishes like aloha burgers, pineapple and meatball skewers, spam musubi and many more. Everyone enjoyed the food even though this was their first time trying them.
We ended the night by taking pictures and sharing stories with each other. This event is definitely one for the books! We can't wait for the next one!