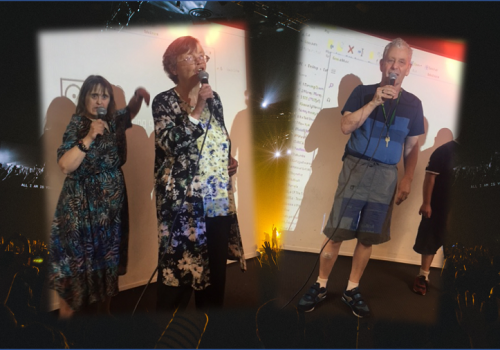 Karaoke night is one of our participants' favourite activities here at Sunnyhaven. This is a special event where they get to relax, enjoy good food and of course, sing and dance to their favourite tunes.
One Friday night, we invited our lovely residents Judith, Helen, and Alan for a karaoke session at our coffee club. The three were very excited and immediately discussed what songs they were going to sing.
When we arrived at the coffee club, they all went up on stage and asked the staff to help them play their chosen songs. There were strobe lights shining on them as they sang.
The trio definitely had a wonderful time singing and dancing. They even asked our staff when's the next schedule of their karaoke night so they could prepare the list of songs beforehand.
Sunnyhaven is dedicated to having the very best for our respite residents. Seeing them enjoy events like this make our hearts happy. We hope to give them more fun, relaxing and exciting activities for many years to come.