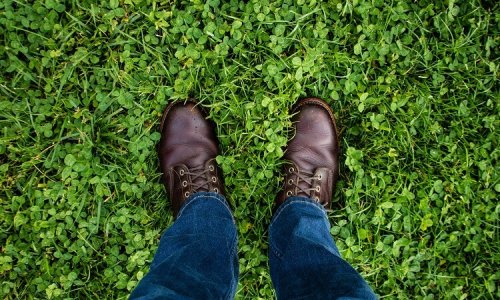 Andrew Smith from Princes St started his new job at IDF of St George. His first day began by having breakfast with his new colleagues, which consisted of bacon and eggs. He ate with gusto and was smiling from ear to ear as he polished off the last of the meal. His colleagues were very supportive of him on his new job. They told him what to expect on the job and to just enjoy it, and if in doubt go with the flow. Everybody was smiling and laughing as they broke away from the canteen to head to their respective workstations.
After breakfast, Andrew went to work doing everything that was given to him. He started with sweeping the floors of IDF of St George and then headed on to perform other tasks. He told us that he particularly enjoyed helping serve other people food.
His supervisors were impressed and pulled him aside to tell him he did a great job. The feedback received from both his colleagues and supervisors was very positive. He was very happy to hear that. He told Sunnyhaven staff that he would strive to make it even better and please everybody.
At the next meal time, he ate a wonderful packed lunch made by Sunnyhaven staff and shared some with his new colleagues. He ate a healthy portion of fried rice, which consisted of vegetables and meats sauteed in seasoned rice. They told him that the cooking was extremely delicious and that he should bring some to share with everyone. He nodded and said that he would tell the people at Sunnyhaven to make a larger meal for next time. His caretaker was smiling and nodding and told Andrew, that yes, he would tell the cooks to prepare a bigger lunch for sharing next time.
Once lunch was over, he went straight to work and for the rest of the day had a blast. When he returned, he couldn't stop talking about how much he wanted to go back and work. Sunnyhaven staff were very supportive of Andrew's enthusiasm as prior to this he was not very enthused about going to work nor doing other tasks around the respite. They were pretty glad he finally took the initiative to start work after seeing how much fun his other friends at Sunnyhaven were babbling about their first days at IDF of St George.
IDF of St George has been working to provide supported employment for some of the most vulnerable members of our community since 1962. Since then, we have steadily improved the quality of our premises and the number of positions available – to provide a comfortable and happy environment to work in. He is very happy to have found a job that he loves to do. We are dedicated to having the best for the members of our community through programmes like this.