Here at Sunnyhaven, we make sure to always keep our clients excited and happy by coming up with different program activities. Organising our community programs has kept us very busy over the last few months as wanted to bring out smiles on their faces through energetic activities.
Our staff arranged a trampoline and music party for the clients and they all enjoyed the party very much! Everyone giggled, laughed and played together. It has been a very successful agenda and the event was well attended with an abundance of our divine clients and new members.
Our clients jumped around and had a great time by the amusement section. There was also some food prepared for them.
Ali, especially, enjoyed the new flipout program. The flipout trampoline party provided healthy and awesome leisure through their massive trampolines, ball games, events, and more surprises to everyone's enjoyment. She felt very special, grateful and that everyone had thoroughly appreciated her stay.
It sure brought out happiness to everyone including Allen in the second photo. He took a picture of himself & a staff member. He loves taking photos and placing them into photo albums. If your picture makes it to the album, you're considered to be his friend.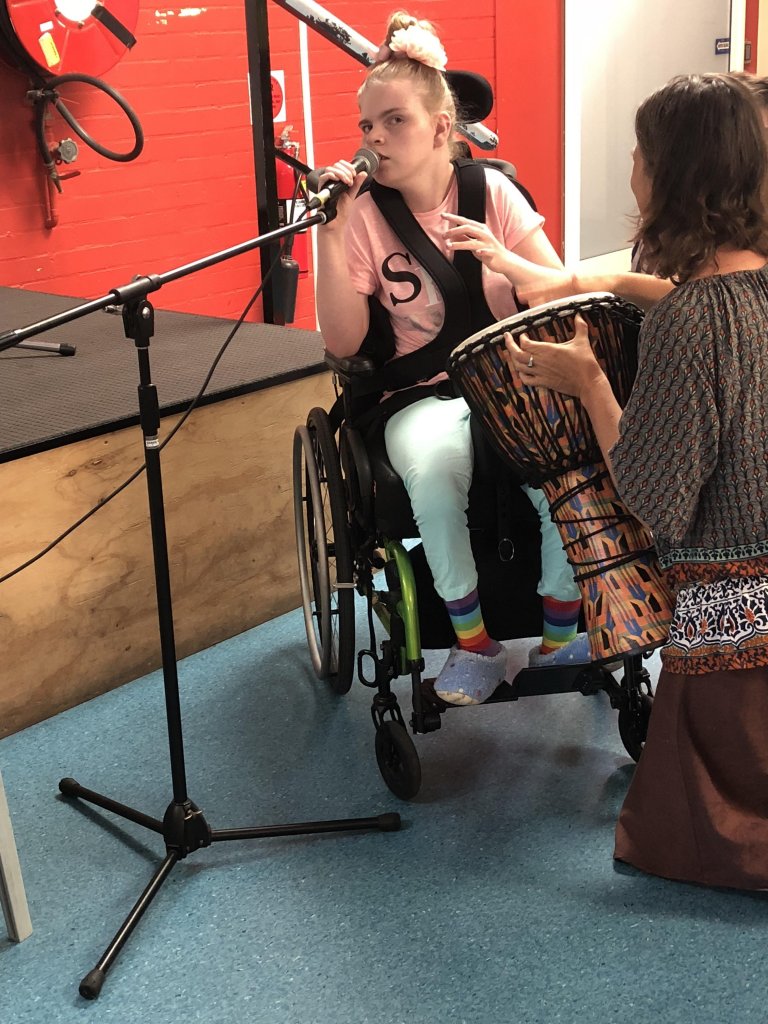 Kate, on the other hand, enjoyed singing and playing the drums with Ann. Our music program is thoroughly enjoyed by many as they have been attending music classes in Sunnyhaven as a regular activity. They always have a wonderful time when music is involved and it makes us really happy whenever they're playing different kinds of instruments. 
These social inclusion activities increase their personal engagement abilities while having a fun time. Participating in such physical activities helps reduce stress, while music and arts embrace their imagination. We can't wait to give them more fun and relaxing activities like these in the future!