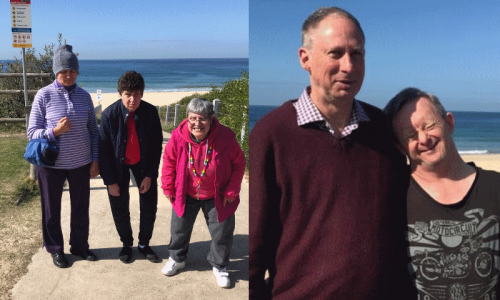 There's just a different kind of feeling whenever you get close to the beach and feel that soft warm breeze on your skin. The combination of sand, air, water, and sun is just so soothing. Being by the beach is also known to have some positive effect on one's health. It does not only encourage physical activity, but it can also make you feel more relaxed and energised at the same time. No wonder why our clients always love it whenever we take them for a trip to the seaside. And so do we!
Just the other day, we took 5 of our clients to a nearby beach so they can spend some time outside, smell the fresh ocean air, and just enjoy a casual walk by the shore. That day, the beach was quiet so they were really able to relax. Oh how they loved strolling along the beach, picking up shells and watching birds fly by. Their laughter mixed with the soft splashing of the waves was definitely a pleasant sound to hear.
Our staff also packed some refreshments that they delightfully munched on during the trip. They shared some sandwiches, fruits, and juice while enjoying the whole view. And before we headed back to Sunnyhaven, we took a few photos of them to serve as a keepsake of that beautiful day.
Indeed, this trip to the seaside is now bookmarked under our Sunny Stories and we'll surely do this again.