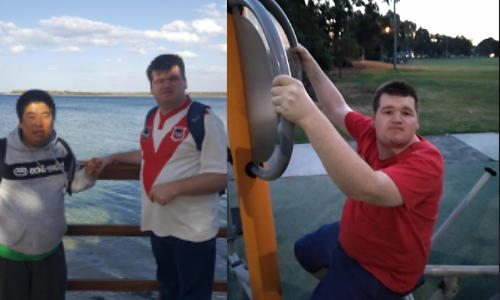 It's another sunny and happy day for our clients here at Sunnyhaven. As part of our program, we regularly take our clients out for a fun trip and outdoor activities. Our aim is to encourage them to engage with their community and of course, for them to enjoy, exercise and explore nature.
Last week, we planned a trip to Carss Park for some of the guys, and nothing beats their enthusiasm whenever they hear that we are going out for some outdoor fun! They loved the fresh air as they stretched their legs walking around the park and enjoying the water views. They also shared big laughs while at the playground climbing frames, sliding down the slides, and playing in the sandboxes. After our visit to the park, we dropped by Leeder Ave where the guys also played air hockey. We must say, we really saw some good hand-eye coordination there!
We all had so much fun that we didn't even realize when the time was up. After a couple more rounds, we grabbed a quick bite from a nearby deli and then headed home. And though the sun was setting down that time, everything was still bright for us as they were being lighted up by the big sunny smiles from our clients' faces.