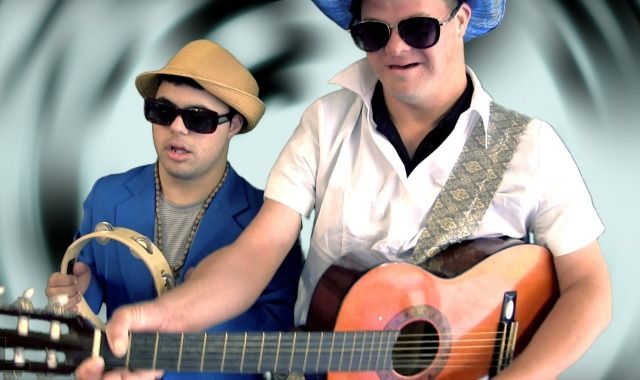 It's safe to say that the Art and Drama programme, held at the Casula Powerhouse Arts Centre is an event that the clients eagerly anticipate. Since early November we have only received positive feedback and judging by the great art work that the clients are able to take home after completion, the programme is a success so far.
Powerhouse teachers are practicing contemporary artists and experienced art educators. The venue where this programme is held also offers an ever-changing art gallery, sculpture garden with surrounding parklands. The lush and refreshing setting gets everyone's artistic flair flowing. There is a lot of excitement every time we come here.
Back at the centre, our birthday celebrants (Greg Oldfield, Amanda Raizenburg and Jenny Childs) stood with wide smiles in front of their home-baked birthday cake. Their friends, cheering and celebrating another year of friendship.
November also saw our family grow with Rosanna Stendardo, who joined the CAS team and has already built great rapport with the rest of the team. Walk around the centre and you will not miss Rosanna sharing great conversations with friends. Of course, you are most welcome to join in.
If you have been hearing songs in the hallways of the centre recently, you know you are not far away from Ann Lehmann's music therapy classes; Michelle Khoury's favourite class of the week. With the help of the one to one music programme, Michelle's mother (Elaine Khoury) is excited to see great improvements in Michelle's ability to communicate clearer. Michelle's speech therapist has been so pleased by her improvements that she wishes to pay us a visit to observe her music therapy sessions.
It seems that November is proving to be the month of happy tunes! Sunnyhaven has found the latest musical sensations in Amanda Raizenburg and Roger Lorizzo. We were wow-ed the first time we heard Amanda's original composition, and with the help from the staff, she has been able to perform the song live to a captivated audience. Roger is the master of the ukulele in these parts, harmonising perfectly with his voice. He is proud to showcase his talent by playing and singing for us. With such beautiful sounds echoing around the halls, we wonder what merry tunes will be humming to next.