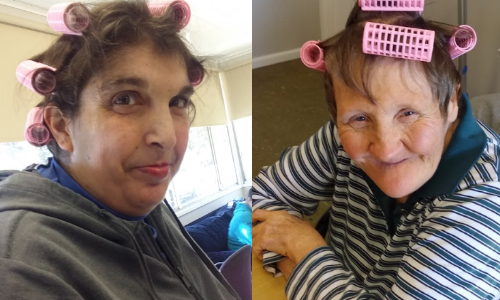 At Sunnyhaven, we believe that it is important for us to take some time once in a while to treat ourselves to a day of relaxation and rejuvenation. It gives us the opportunity to recharge and is a great way to keep our body healthy both physically and mentally. It is from this belief that we always encourage it on our staff and we happily do it for our clients on a regular basis. We call it Pampering Day.
Just a few days ago, we did a pampering day for our lady clients to help them relax, refresh and glam up! They were all very excited when we announced it to them and even requested some things from us to bring along.
So to give them the ultimate spa or pampering experience, we prepared teas for relaxation, scented candles to soothe them, some hairstyling tools such as curlers and blowers, and nail polish for a perfect manicure. Of course, we also prepared snacks and tasty smoothies for them to enjoy.
They all loved being pampered and what made the experience better was that they got to spend that relaxing time with their friends as well. They were not only able to refresh but they also got to be in each other's company making this little event more enjoyable.
We must say, after all the pampering and fun, our clients came out more glowing than ever and more energized!