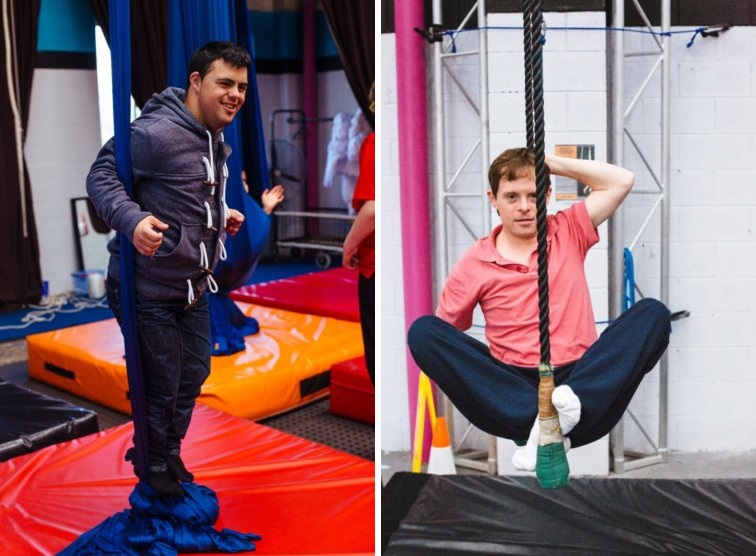 Oh glorious Wednesdays! The lucky 12 become circus performers on Wednesdays! Gather around because circus school is in session. The group moves up the bus and take their seats in the swiftest, most excited manner possible. Time is not to be wasted on the circus school bus. The clients were focused and ready to face the day's challenges. Canterbury was the location, fun was the destination.
Enter the arena and you are greeted by ropes, swings and colourful trampolines, and for today we are all filled with childlike wonder. The clients move to their respective stations like seasoned pros and begin practicing with their individual trainers. They begin to twist and dangle from metal hula hoops, juggle balls and walk tight ropes. Showcasing their mental and physical strength as the clients hone their crafts.
This is the second term of the program one that will continue to run. In week one the guys and girls were scared of heights, were afraid to twist and turn constantly, afraid they would hurt themselves.
In term two we hear "Can we please go higher?" or "Can I try a new trick?".
The feedback has been incredible and Wednesday has become the new favourite day to many.