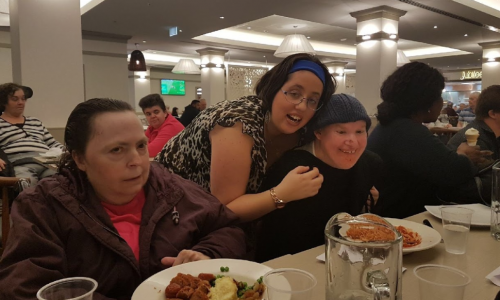 It's another happy day here at Sunnyhaven as we celebrated Jenny and Peta's birthday at St George.
Jenny and Peta share close birthdays and are good friends. So in order to make their birthdays twice the fun, our staff decided to celebrate it together. We also invited their other close friends and family members to join them during their special day.
And because they were the celebrants, they got to request their favorite food. For Jenny, a special meatloaf with muffin and green peas on the side; for Peta, the ever delicious spaghetti meatballs. Their friends also gave them their individual cakes which everyone delightfully shared after the meal.
Our birthdays only come once a year and here at Sunnyhaven, we always make it a point to celebrate our clients' birthdays. It is a great opportunity for our clients to bond with their loved ones and it is also our way of giving thanks for their lives and of course, for being a part of ours.
To Jenny and Peta, your Sunnyhaven family again wishes you the happiest of birthdays, and we wish you love, good health and happiness always!