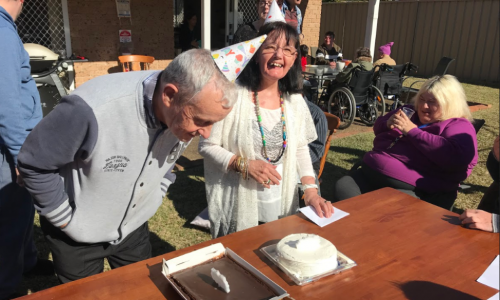 A few months ago, we organised a surprise party to celebrate the birthdays of our two participants from Box Road, Valda and Alan. 
We all woke up early to decorate the headquarters and get ready for the celebration. The participants worked together in preparing food and organising games for the party. We also invited some of their close friends and family to make the event extra special. 
We started the celebration by bringing out their favourite cakes – vanilla cake for Valda and moist chocolate cake for Alan. After singing happy birthday and eating lunch, everyone gathered in the backyard to play some parlour games which we all enjoyed. We spent the rest of the day sharing laughter, stories and of course, taking pictures!
Our birthdays only come once a year so we always make sure our participants get to celebrate it even in the simplest way. To Valda and Alan, your Sunnyhaven family wishes you the happiest of birthdays! We can't wait to celebrate more milestones with you!