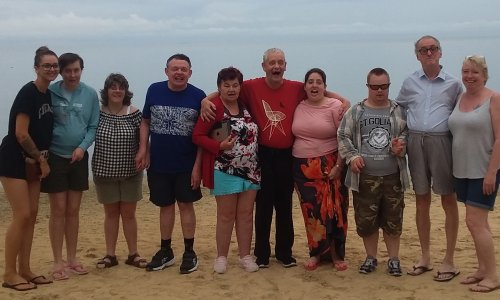 Travelling opens up opportunities for learning and discovering the world in a new light. Here at Sunnyhaven, we provide supported international and Australian holidays for our participants as part of our services. Our goal is to bring them to exciting destinations in and out of the country to help them enjoy and create new experiences.
Last November 2018, we invited a group of Sunnyhaven participants from Heath Street, Box Road and Tavistock Road to attend an overseas trip to the tropical paradise of Fiji. Everyone was really thrilled as they have been looking forward to this holiday for the longest time.
When we arrived at the hotel, they immediately arranged their belongings and asked if they could go out for a stroll. We brought them to the nearby beach so they can smell the fresh ocean air and enjoy a casual walk by the shore. Hearing them laugh mixed with the calming sound of the waves was definitely a pleasant sound to hear.
A lot of memorable things happened during our vacation, and we're delighted that our participants enjoyed our short trip. We're looking forward to travelling with them again in the future.