Last month, I had the pleasure of holding makeup lessons for the participants at Sunnyhaven. Since there are lockdown restrictions in place, we decided to hold the lessons online. Each participant had a dedicated one-on-one 30mins session with me to learn all about makeup.
These beautiful ladies were provided with their very own personal makeup bag filled with products and brushes so they can learn how to apply makeup themselves.
Each week we would focus on something new to keep these lessons fresh and entertaining. I would introduce new techniques and showcase new eye shadow colour combinations for the ladies to express their creativity. The clients absolutely blew me away! Some ladies were already VERY makeup savvy and it surprised me that they knew how to use a makeup brush and even eyeliner! Others were completely new to the makeup world and they improved their skills each week.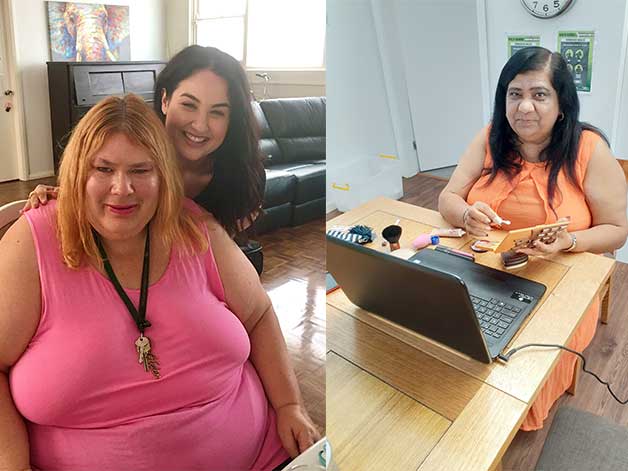 Not only did I love seeing the participants' makeup application evolve, but I also loved the chatter we shared in between the makeup process. Some of them made me laugh with their funny jokes while others share their favourite breakfast and Netfkix series with me.
Being able to bond with these amazing ladies and provide a creative escape during a difficult time is something I will always cherish. I will miss seeing them every week and I hope we can do this again soon.
Elle Trimarchi
Makeup by Elle