Aside from music and art therapy, one thing our participants love about our community participation program is our fitness activities. This is when we bring them to indoor playgrounds where they can enjoy physical activities and let their imaginations run free.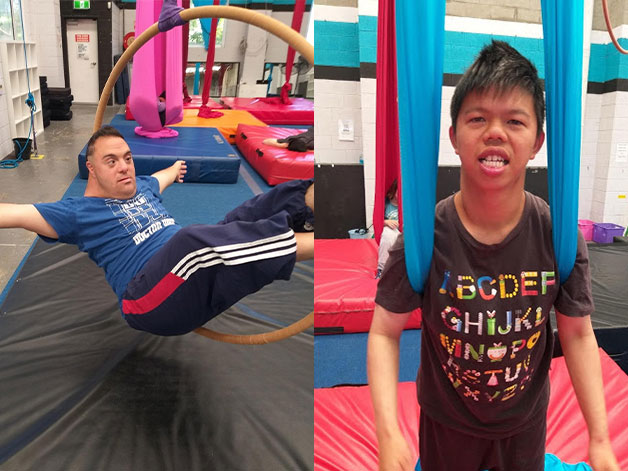 One of our most recent trips was to a circus playground where our adventurous participants had fun flying high on trapezes and hanging out on the swing sets.
During the activity, we made sure that trainers were around who could help and coach them how to do circus and aerial training properly. This is to ensure that our participants are safe while enjoying themselves.
Going to the circus is always an exciting day for our amazing participants, and our staff couldn't be any happier to see their smiling faces light up the whole place. Our special thanks to the staff of the circus as well for accommodating us and supporting our clients in improving their confidence. We're all looking forward to our next circus and aerial training activity!