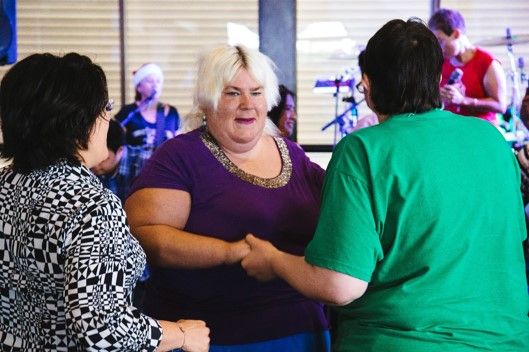 The below is a story that Helen wrote with the help of our staff about herself and what she gets up to at Sunnyhaven. Helen is a real character and is loved by everyone here at Sunnyhaven.
"My name is Helen, I moved to Sunnyhaven's group home earlier this year. I love that my bedroom is the colour and way I want it. I can to listen to my classical records and watched DVDs. I have great housemates.
I now have increased services, developed new friendships and maintained contact with my past friends.
On Friday nights I assist at coffee club with the set up also help with opening and closing the gate. I love the singing and the food.
I enjoy my having 4 days off a week with Tuesday being my shopping day. For the other 3 days I attend CAS the music therapy and seeing my friends makes me happy."