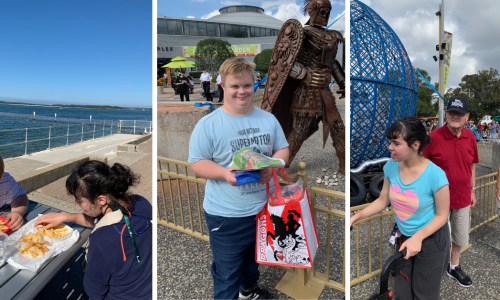 Our Sylvania house provides a mix of permanent accommodation and short term options that build friendships whilst developing independence.
Respite Sylvania is a house that's always busy hosting many get together so our residents can all gather and spend time over lunches and barbecues.
Recently, our team held an event over the Easter break where we organised an easter egg hunt, a sumptuous lunch for all attendees, and a trip to the Easter show. We're so thrilled to see all our clients accessing Sylvania enjoy themselves during that weekend as they catch up with friends from other houses. They all joined the hunt and even helped in preparing the food and setting up the tables – another showcase of their independence skills!
To cap off the fun week, our Sylvania residents also went to the beach during Anzac day, taking advantage of the exceptionally good weather to have picnics and enjoy some sun.