Announcement 4th November 2020
We would like to thank David Coleman MP for providing Sunnyhaven with the opportunity to be part of the nomination of the Banks Volunteer Award 2020.
A well-deserved award and recognition to Sunnyhaven's Chairperson Glenda Buckley.
Glenda Buckley joined Sunnyhaven Board of Directors in 2019 and dedicated her time as a volunteer to support the CEO and staff of Sunnyhaven to ensure high level of care is provided to the Participants.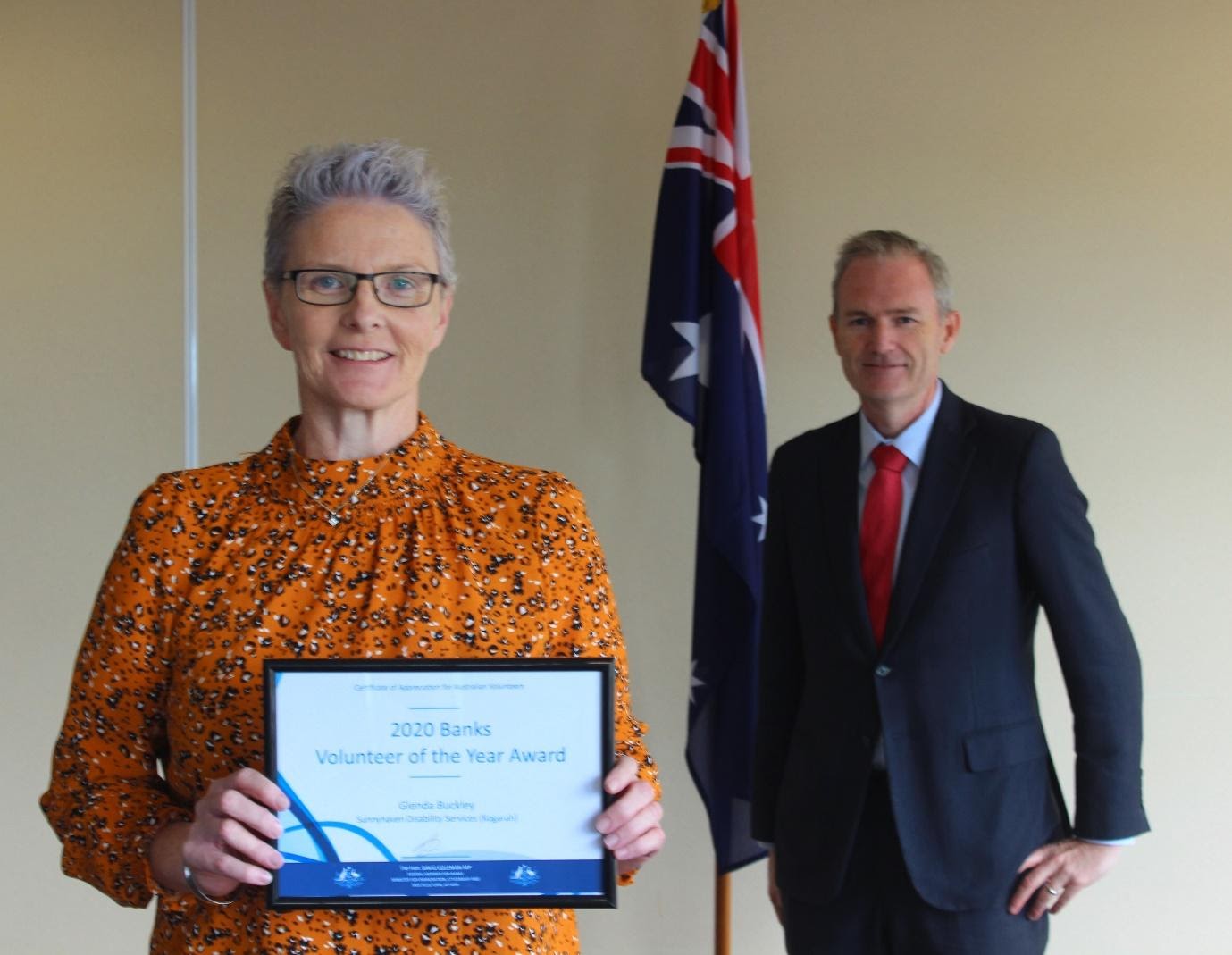 Glenda has volunteered extra time to be part of the finance taskforce committee and has supported the CEO by providing financial knowledge to the committee. With the experience Glenda brings to the organization she is able to assist with financial reporting and way to collect outstanding debts in regard to NDIS funding.
Glenda is a valuable member of the board and has provided ongoing support to her fellow board members through her hard work and dedication. Her contribution to the board has allowed Sunnyhaven to look at future growth which has been a positive outcome for our participants.