Ricky loves visiting different places. Whenever we ask him what he would like to do during our 1 on 1 session, he always requests to go to the museum, cafe or the beach. But aside from going for a day out, Ricky is also curious about many things. He likes reading books and learning new skills.
One weekend, a Sunnyhaven staff decided to bring Ricky to a library to practice his memory and money skills. We brought some materials to teach him the basics of money such as knowing the difference between coins and bills, and learning its value. Afterwards, we went to his favourite cafe, Caffè Cherry Beans, to test his skills. He was very excited and immediately went to the cashier to buy his own lunch and coffee.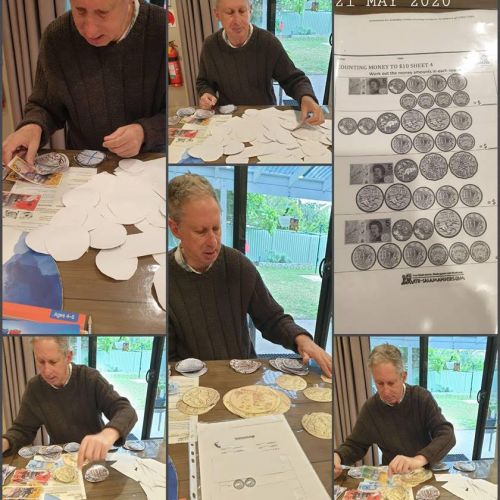 Aside from recreational activities, we give our participants the opportunity to learn new things and improve their skills. We want to help them build on their strengths and interests through fun, enjoyable and interactive activities.