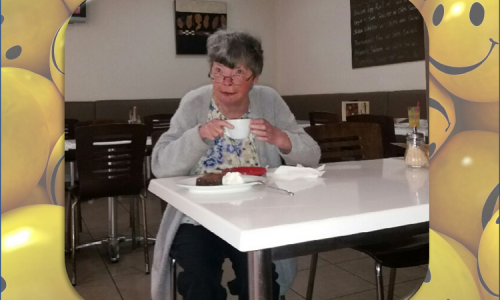 Helen Robson loves helping in the kitchen. Whenever she sees our staff preparing food, she always tries to help and assist. This is why when we heard that Jannali College has a cooking program, we immediately asked her if she wanted to enrol. And of course, she excitingly said yes!
Before the start of the classes, we accompanied Helen to the mall to buy some stuff she'd need for the program. We bought her an apron, notebooks and pens for her notes, and new shoes so she can comfortably walk around the kitchen. 
On the first day of her cooking class, Helen woke up really early to prepare. She was very excited to develop new cooking skills and meet new friends. 
The teacher first taught them how to prepare ingredients, and use knives and other kitchen tools properly. She also learned the basic cooking methods and some terminologies like sear, saute, roast, dice and more. 
At Sunnyhaven, we're committed to providing our participants with activities that allow them to learn and develop new skills. It also gives them an opportunity to practice independent skills, build confidence and improve their communication skills.