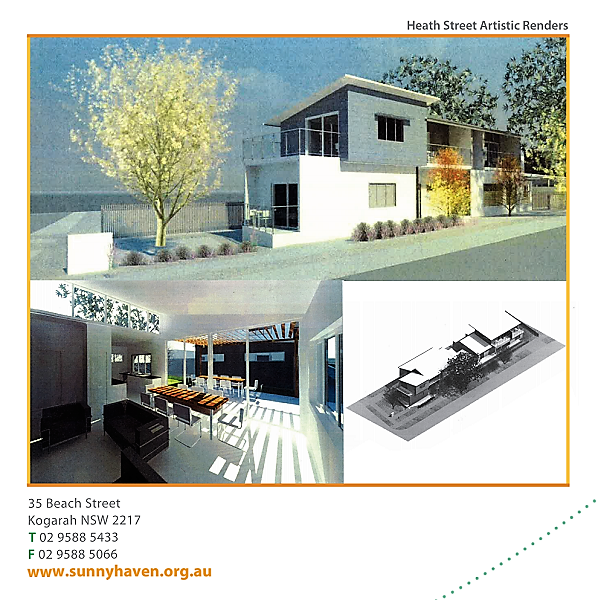 HEALTH STREET HOUSING TO OPEN SOON!
11 Oct 2017
The Heath Street Housing will soon be open to the public.
Sunnyhaven will provide residents with a Fee Proposal and then a Service Agreement if they choose this housing option. We will also provide this information to the NDIA for approval in accordance with the NDIS plan.Sunnyhaven will require 75% of each person pension to contribute to rents, food, and utilities.
It is very exciting for all the new residents who wish to move in. This new housing will accommodate those who do not require that much assistance and wish to live independently, though there will be Sunnyhaven staff available 24/7. This means that each person will be required to cook their own meals, complete their own personal care and do their own washing. The staff will be there to teach and provide skills to be competent in these areas.
We are very excited to open up the Heath Street housing to our new residents and hope that they will be able to get a new lease of life. Sunnyhaven is dedicated to providing the very best for all our residents and we will not compromise on anything for them.
Sunnyhaven Disability Services has been providing accommodation services for the past 65 years. Over this time we have acknowledged there is a need for a greater diversity in how we provide accommodation options.
We are now seeking applications/referrals for these apartments.
Read the Heath Street Information Sheet for more details: