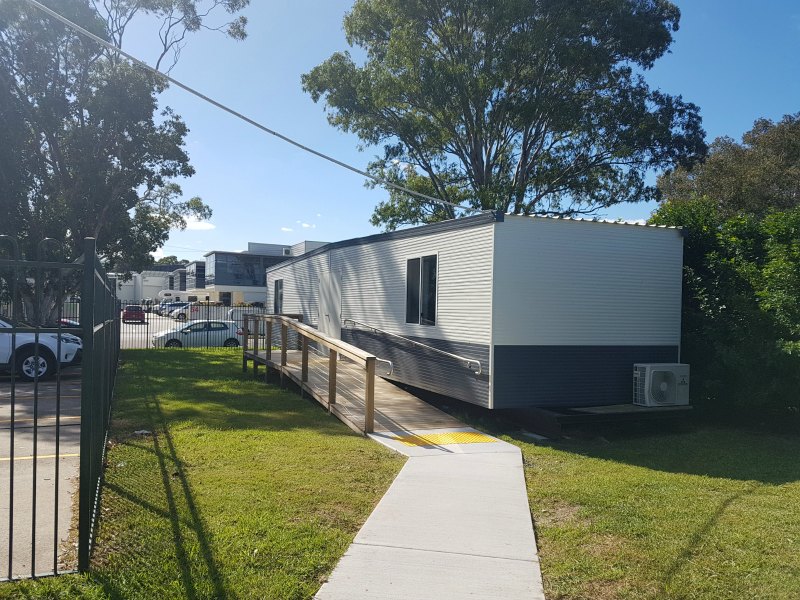 Sunnyhaven Development – The NSW Community Building Partnership
26 Apr 2017
At Sunnyhaven we acknowledge the gifts, strengths and abilities of each individual and we support the aspirations and dreams of the people we work with. Over recent years Sunnyhaven clients have demonstrated increasing enthusiasm for the arts; drawing, painting, sculpture, music, dance and video workshops to name a few. We hoped to further support each individual's artistic aspirations by providing a space that is dedicated to the arts. This would allow our clients to work on their creative projects, which in turn will grant them access to more community events and exhibitions.
As our building space was limited we have constructed a demountable building at our Kogarah site in order to provide better facilities for our budding artists, which was made possible thanks to the NSW Community Building Partnership who funded the majority of the project. The NSW Community Building Partnership offers grants to create more inclusive communities by supporting projects that encourage community participation and inclusion, and deliver positive social, environmental and recreational outcomes. Everyone here at Sunnyhaven is very grateful to the NSW CBP for selecting us a recipient after a tough application process. Sunnyhaven would like to extend our thanks to the Community Building Partnership for making this project possible and to all tradespersons involved throughout the project.
We look forward to sharing our clients' beautiful artistic outcomes with you all very soon!