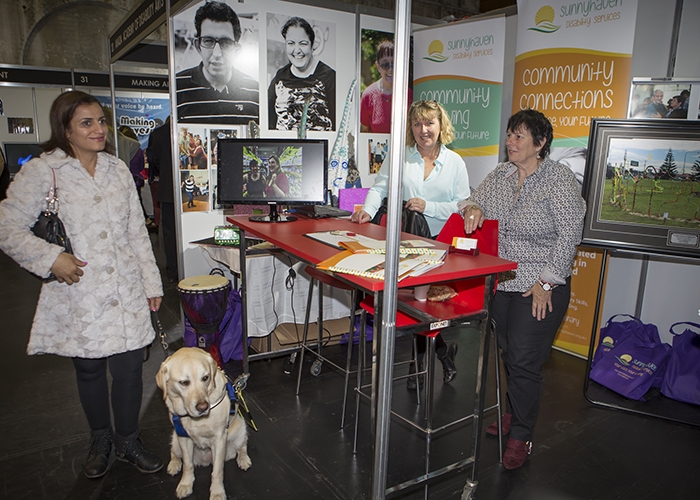 SunnyHaven's Community Participation Program
19 Sep 2015
SunnyHaven's Community Participation Program supported and participated in the two-day Arts + Disability Expo, hosted by Accessible Arts, that was held at Carriageworks, Sydney.
The expo, which took place last 18 – 19 September 2015, provided 27 organisations within the NSW arts and disability sector a venue to promote their programs, products and services. The successful event has also presented valuable resources for people with disability so they can get involved in the creative and cultural activities in their community, maximise their talents and fully participate in the arts.
The event featured exhibitor stands, live, interactive demonstrations, talks and discussions, a photographic exhibition as well as a cultural program with musical performances, dance and theatre. Highlight included the talk by Deaf artist and Sulman art prize finalist 2015, Stefan Kater.
Aside from Sunnyhaven, among the many other participants were the Art Gallery of NSW, the Museum of Contemporary Art, the Sydney Opera House, Royal Rehab, Lifetime Care, and The Disability Trust.
Sunnyhaven is truly proud to be a part of this momentous event.