A well-deserved award and recognition to Sunnyhaven's Treasurer Patricia Hiesberger.
Patricia Hiesberger joined Sunnyhaven Board of Directors in 2019 and dedicated her time to provide support to the CEO and the finance taskforce committee.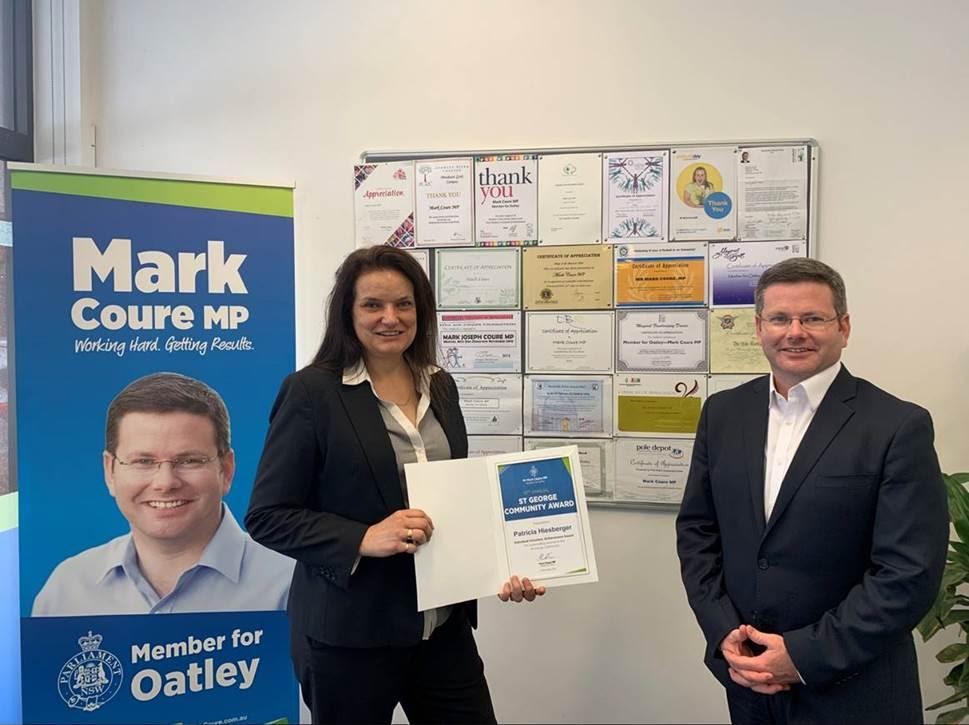 Patricia brings a high level of financial experience to Sunnyhaven's Board of Directors.
Sunnyhaven would like to thank Mark Course for the continuous support and providing Sunnyhaven with the opportunity to be part of the 2020 St George Community Awards.